The investment required to construct or rebuild a tennis court or court facility is substantial, therefore it is important that sufficient time and effort are spent at the planning stage so that future problems are minimized.
At Southeastern Tennis we assist our customers in designing and constructing the best courts based on the customers needs and budget. We take great pride in the quality construction of new courts; we have consistently built the best courts in the Atlanta area since 1966.
With over 45 years of experience, we are the best and most experienced tennis court contractor in Georgia. All of our paving, fencing, and surfacing crews have skills unmatched in the tennis court industry. There is no substitute for experience.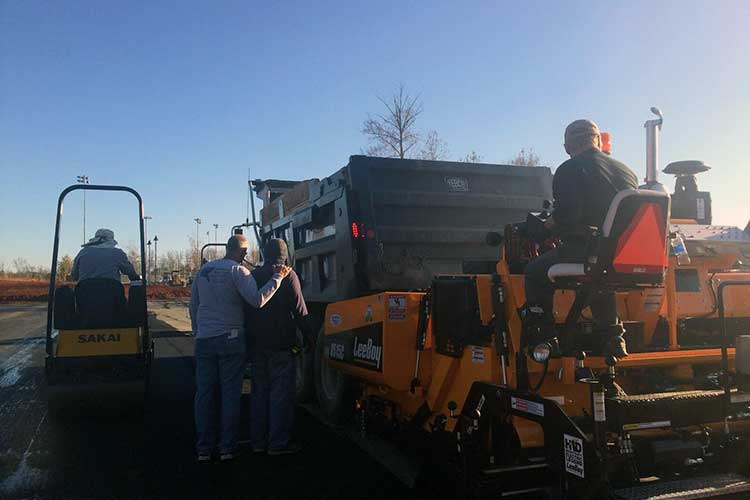 We begin every construction project with careful and proper base preparation, and pave the courts under the best conditions using the most advanced paving equipment. We then finish our courts with a 100% acrylic, durable, high performance, all weather color system. This color system contains more pigment enhancers to ensure you get the very best color throughout the life of the surface.
We install our courts using the very best materials available, all in accordance with the guidelines of the American Sports Builders Association. Our tennis courts are built with:
The most durable fence materials
The best lighting systems available
The highest caliber finishing and surfacing products
To add the final touch to each court, we also carry a full line of supplies, windscreens, and court accessories. And every new court is backed by our five-year new construction warranty – the longest warranty in the business!